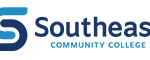 Website Southeast Community College
The Basic Nutrition Adjunct Instructor is responsible for instructing students on the Lincoln Campus for classes either Monday/Wednesday/Friday mornings or Monday/Wednesday afternoons. Adjunct teaching assignments for this position include, but are not limited to, the Basic Nutrition course. Instructor will teach preset curriculum, implement teaching strategies, monitor and evaluate student progress and keep accurate student records.
Essential Functions:
Provide Instruction in Assigned Subject areas. Provide instruction to a diverse student population according to the objectives of each course assigned and manage the classroom in its entirety. These courses include the Basic Nutrition class. The instructor will utilize a variety of instruction strategies in the classroom/laboratory that include, but are not limited to, lecture, small groups, demonstrations and distance learning.
Operate and utilize as part of the teaching process appropriate audio visual equipment and classroom media workstation, as well as course management software and media for distance learning.
Provide for Student Evaluation and Record-keeping and Assessment. Prepare and administer evaluation instruments and maintain accurate student records on attendance, achievement, progress and assessment.
Maintain security of college equipment and materials.
Promote/Support Diversity, Inclusion, Equity, and Access

Work toward creating a welcoming, inclusive, equitable, and productive work and learning environment, where all students, faculty members, and college employees are valued and may contribute to their full potential, regardless of their differences.
Make concerted efforts to implement accessible and inclusive practices and processes aimed at creating a diverse and equitable learning and work environment.
Commit to fostering and maintaining a safe environment of respect and inclusion for students, employees, and members of the community.
Promote and support the College's policies and programming related to access, fair employment, EEO, equity, inclusion, and diversity.