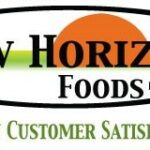 Website New Horizon Foods
Our employees are our greatest asset. We are built on customer satisfaction and that starts with our team members.
New Horizon Foods has been serving exceptional food and service for over 30 years. We provide an environment where our team members can grow and excel.
If you are looking to join an organization that values their employees, offers advancement opportunities, job satisfaction, and individual development, we have the following opportunity available:
Position Description:  Nutrition Services Director
Major Tasks, Duties, and Responsibilities
A member of the Food and Nutrition Services staff must participate on the interdisciplinary
team may include but not limited to daily stand up, at risk, management, QA, care conferences.
Determines quality and quantity of food required.  Plans and prepares master menus, supervises the planning of menus for therapeutic diets, and controls food costs.
Supervises food storage, production and service programs as well as departmental personnel involved.
Maintains inventory system for food and supplies.
Ensures food preparation for optimal nutrition and economic handling of food as well as efficient usage of time.
Plans menus, purchases food and supplies, and assigns duties for special meals or special occasions, such as medical staff buffets, board meetings, recognition dinners, and other related facility functions.
Checks food for flavor, temperature, and appearance on a regular basis.
Confers with District Manager or other departments, such as the medical staff and Nursing, regarding the technical and administrative aspects of Foodservice.  Coordinates Foodservice with other disciplines.
In conjunction with Clinical support staff/Dietitian, supervises and/or participates in all nutritional aspects of patient/resident care.
Maintains ongoing communication with Dietitian/Clinical Support Staff to keep informed of resident nutritional concerns.
Interviews applicants for employment; evaluates employees on a regular basis according to prescribed guidelines; terminates employees according to standard procedures as required.
Provides orientation and job specific training to employees.
Prepares work schedules, vacation schedules, etc.  Maintains records of tardiness and absenteeism.
Prepares departmental budget on an annual basis in conjunction with District Manager.  Maintains department within facility specific budget.
Makes frequent inspections of all work, storage, and servicing areas to determine that regulations and directions governing Foodservice activities are followed including compliance with safety and sanitation.
JOB SPECIFICATIONS
EXPERIENCE
Previous supervisory experience in Healthcare Operations preferred.
Must be able to fulfill all facility hiring practices.
Required EDUCATION
Registered Dietitian or
(A) certified dietary manager; or
(B) A certified food service manager, or
(C) Has similar national certification for food service management and safety from a national certifying body; or
(D) Has an associate's or higher degree in food service management or hospitality from an accredited institution of higher learning;
(b) A member of the Food and Nutrition Services staff must participate on the interdisciplinary team may include but not limited to daily stand up, at risk, management, QA, care conferences.
KNOWLEDGE, SKILLS, ABILITIES
Able to read, write, speak and understand English.  Ability to give directions.  Basic math skills essential.  Strong production knowledge preferred.  Strong personnel skills desirable.
Maintains professional appearance and conduct.
PHYSICAL DEMANDS
Must be able to remain on feet for most of working hours.
Must be able to lift at least 35 pounds.
Must be able to participate in more physical demands of the job, including:  catering, month-end inventory, receiving, etc.
WORKING CONDITIONS
Must be able to perform diverse tasks.
Must be able to work flexible hours, either early or late shifts.
Must be able to work flexible days, weekdays and weekends.
May be exposed to sharp instruments and power-driven equipment.
May be exposed to hot, humid work areas.
Routine tasks may involve exposure to blood, body fluids or tissues.
May be exposed to caustic chemicals.