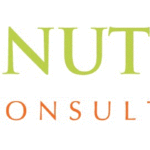 Website EZ Nutrition Consulting, PC
EZ Nutrition Consulting, PC
EZ Nutrition Consulting, an independently owned long term care consulting company based out of Columbus, NE is growing and looking to hire in multiple locations throughout Nebraska, Iowa, Kansas City and Eastern Colorado
We are looking for energetic, experienced and organized dietitians/dietitians eligible to join our team of nutrition professionals.  The successful candidate will provide food and nutrition services in a variety of settings including long term care, assisted living, and acute care. The RD/RDN will travel to facilities in his/her determined area and is responsible for interacting closely with other disciplines to optimize clinical nutrition care of residents and patients, as well as provide oversite to the food service operations.
Other duties include:
·         Attending team meetings and conference calls
·         Providing food and nutrition-related in-services and training
·         Assisting with developing, implementation and monitoring of policy and procedures within the dietary department of assigned buildings
·         Maintaining professional competency and skills required for professional practice
·         Keeping up on the latest nutrition research and integrating into professional practice
Essential Knowledge, Skills & Abilities:
·         Knowledge and application of the Nutrition Care Process (NCP).
·         Comprehensive knowledge of medical nutrition therapy with emphasis on the geriatric population.
·         Knowledge of basic food service operations including food safety and sanitation, and menus applications
·         Possess critical thinking, logic and reasoning skills
·         Demonstrate integrity, honesty and ethical behavior.
·         Dependability & reliability in fulfilling obligations.
·         Ability to accept constructive criticism and remain effective in high-stress situations.
·         Strong interpersonal skills
·         Excellent counseling skills and the ability to relate to diverse patient populations.
·         Ability to communicate effectively in both written and verbal forms to residents/patients, families, interdisciplinary staff, and physicians.
·         Ability to function independently on assigned patient care facilities and/or outpatient clinics.
·         Ability to utilize and adapt to different operating systems in a variety of settings and ability to learn new technologies.
Education Requirements:
·         Bachelor's degree (BS) in dietetics, foods and nutrition, or related area, from a U.S. regionally accredited college or university.
·         Completion of a Didactic Program plus Dietetic Internship or a Coordinated Program in Dietetics approved by the Commission on Accreditation for Dietetics Education (CADE) of the Academy of Nutrition and Dietetics (AND).
·         Registered Dietitian with active registration by the Commission on Dietetic Registration (CDR) or RD Eligible
·         Certification/Licensure as required by state of practice.
Other Requirements
§  In-state and out-of-state travel may be required.
§  Must be able to drive a motorized vehicle and have a valid driver's license, proof of car insurance or have a dependable mode of transportation.
§  Occasional overnight travel may be necessary.
The work environment characteristics described here are representative of those an employee encounters while performing essential functions of this job. Reasonable accommodations may be made to enable individuals with disabilities to perform the essential functions.
To apply you may visit our website at https://www.eznutritionconsulting.com/careers/ or email your resume to Elaine at ezoucha@eznutritionconsulting.com