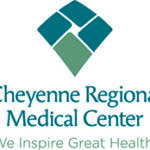 Website Cheyenne Regional Medical Center
ANCC Magnet Hospital
Cheyenne Regional Medical Center was founded in 1867 as a tent hospital by the Union Pacific Railroad to treat workers injured while building the transcontinental railroad. Today, we are the largest hospital in the state of Wyoming, employing over 2,000 people and treating over 350,000+ patients from southeastern Wyoming, western Nebraska, and northern Colorado. We pride ourselves on patient and employee experience by living our core values of Integrity, Caring, Compassion, Respect, Service, Teamwork, and Excellence to I.N.S.P.I.R.E. great health.
Our team makes a difference every day by providing trusted healthcare expertise through a passionate and I.N.S.P.I.R.E(ing) approach with a personal touch. By living our values, we aim to achieve our goal of becoming a 5-star rated hospital, providing critical support and resources to our community and the greater region we serve. If you are eager to make a difference and passionate about healthcare, we encourage you to apply today!
Why Work at Cheyenne Regional?
ANCC Magnet Hospital
403(b) with 4% employer match
21 PTO days per year (increases with tenure)
Education Assistance Program
Employer Sponsored Wellness Program
Employee Assistance program
Day in the Life of a WIC Program Manager:
Responsible for the day-to-day operations of the business and administrative sections of the office. Has direct supervisory responsibilities over clinic employees.  Serves as a liaison for the office with the State Women, Infants, and Children Supplemental Nutrition Program (WIC) agency and the managing Cheyenne Regional Medical Center (CRMC) team. Is responsible for inventory of supplies, organization, and record keeping on clinical personnel. Resolves client problems or refers clients to appropriate resources. Analyses, prepares, and manages the clinic's fiscal budget and ensures finances are utilized at optimal levels.
Here is what you will be doing:
Responsible for daily management and coordination of all clinic staff.
Coordinates routinely with the CRMC management team and the Laramie County State WIC agency on all issues related to quality client care and efficient utilization of staff and resources through participation in and development of the Management Evaluation
Plan, Nutritional Education Plan, and attends the state supervisor calls.
Hires and supervises staff; assigns and schedules work; monitors work performance; and handles personnel operations including recruitment, retention, performance reviews, disciplinary action, dismissals, vacation, and time management.  Works in consultation with HR Business Partner and management team on employee relations issues.
Responsible for Variance reports on Monthly Financials and management of clinic finances.
Oversees clinic operations to ensure that resources are adequately utilized to enhance productivity, quality, and client satisfaction.
Develops, implements, and carries out policies and procedures in accordance with CRMC and with federal and state WIC regulations.
Maintains oversight, reviews monthly activity summaries, and acts as a support for the peer breastfeeding counselor program.
Maintains oversight of vendor management.
Provides continued support for client benefits through providing supplemental food packages, nutritional assessments, and client office visits.
Desired skills:
Knowledge of principles and practices of health care planning and management sufficient to manage, direct, and coordinate the operation of a health care organization.
Knowledge of the purposes, organization, and policies of the community's health systems sufficient to interact with other health care providers.
Knowledge of the policies and procedures of a clinic sufficient to direct its operations and to provide effective patient care.
Ability to exercise a high degree of initiative, judgment, discretion, and decision-making to achieve organizational objectives.
Ability to analyze situations accurately and take effective action.
Ability to establish and maintain effective working relationships with employees, policy-making bodies, third-party payers, patients, and the public.
Skills in organizing work, making assignments, and achieving goals and objectives.
Ability to exercise judgment and discretion in developing, applying, interpreting, and coordinating departmental policies and procedures.
Here's what you will need:
Bachelor's degree or higher in nursing, nutrition, or dietetics
One (1) or more years of professional work experience in a program that provides services in maternal/child health, women's health, or public health care.
Nice to have:
Master's degree
Management /Staffing experience