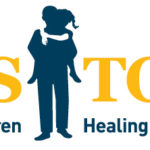 Boys Town
Business: Boys Town
***$1,000 Hiring Bonus***
Job Summary:
The Registered Food Services Dietitian is responsible for planning, organizing, and performing a variety of duties related to providing nutritional meals to Boys Town students, patients, families, staff and visitors consistent with federal, state, and local regulations. Creates menus that maintain the fiscal solvency and assists with setting appropriate food prices and controlling costs. The role will uphold nutrition policies for varied Boys Town settings. The role will also work closely with the Food Services staff and Clinical Dietitians to ensure all menus and recipes adhere to established wellness standards.
Schedule: 8:00am-5:00pm Monday to Friday
Responsibilities:
Assists in development, implementation, and evaluation of goals and objectives for the food and nutrition service program at Boys Town to include budget planning, monitoring and evaluation of programs, menu planning, and special catering functions.
Serves a primary role in menu planning and product selection, insuring healthy and nutritious food choices are well represented.
Plans, organizes, coordinates, and evaluates nutritional component of food services.
Develops and maintains customized wellness platform including calculating and upholding menu mix and standards.
Coordinates the development of the master cycle menu for Elementary Schools and Middle/High Schools in collaboration with Food Service management. Menus must meet minimum nutrition standards set by the USDA.
Ensures accurate nutritional information is available for all menu items at the point of purchase selection. Assists in developing menu options for individuals who have special dietary needs, food allergies or who want to maintain a healthier diet.
Assists with developing menus, product placement, and pricing strategies that support health and wellness.
Interprets and ensures compliance with nutrition policies.
Develops and implements education materials and programs regarding nutrition, meal planning, health and wellness; delivers presentations to promote and educate on nutrition and wellness.
Develops appropriate food service systems and standards of excellence to provide and maintain quality in the presentation and service of food.
Participates in employee training on health and wellness issues and food preparation techniques. Trains staff regarding proper nutrition and dietary requirements.
Instructs individuals in nutritional principles, diet, food selection, and adapts teaching plans to individual lifestyles. Develops and implements plan of care based on assessment of nutritional needs and evaluates nutritional care and provides follow-up continuity of care.
Assists in planning kitchen designs, equipment selection, and replacement equipment for all kitchens.
Establishes and maintains excellent client relations and customer satisfaction.
Required Qualifications:
Bachelor's degree at a US regionally accredited university or college and course work accredited or approved by the Accreditation Council for Education in Nutrition and Dietetics (ACEND) of the Academy of Nutrition and Dietetics.
Minimum 3 years of experience in school nutrition or hospital setting including 2 years in an operational administrative/managerial capacity.
Completion of an ACEND-accredited supervised practice program at a health-care facility, community agency, or a foodservice corporation or combined with undergraduate or graduate studies.
All applicants must be registered with the Commission on Dietetic Registration (CDR), the credentialing branch of the Academy of Nutrition and Dietetics formerly known as the American Dietetic Association (ADA).
Pass a national examination administered by the Commission on Dietetic Registration (CDR).
Knowledge, Skills, & Abilities:
Knowledge of caloric and protein requirements.
Ability to utilize a variety of computer programs to manage work, familiarity with Windows and Office programs.
Ability to make assessments and problem solve.
Ability to work with minimal supervision.
Ability to communicate concisely with patients, families, youth and staff.
Ability to collaborate with other members of the food services and health care team to enhance care.
Excellent written and oral communication skills.
Knowledge of Federal, State and local laws, regulations, policies, and best practices in areas of food service management, menu planning, food purchasing, and preparation of foods in food service environment; knowledge of FDA food safety standards and regulations.
Knowledge of National School Lunch Program and School Breakfast Program meal pattern requirements.
Knowledge of public sector purchasing, food procurement procedures, and inventory system that meets both Federal (US Department of Agriculture) and State (Nebraska Department of Agriculture) standards.
Skill in recipe standardization, development, and testing for quality food products.
Knowledgeable of child and adolescent nutrition.
Extensive knowledge of federal, state, and local occupational and environmental regulations, professional standards and best practices in food health and safety (i.e., JCAHO, OSHA, CMS, HACCP and related standards).
About Boys Town:
Boys Town has been changing the way America cares for children and families since 1917. With over a century of service, our employees have helped us grow from a small boardinghouse in downtown Omaha, Nebraska, into one of the largest national child and family care organizations in the country. With the addition of Boys Town National Research Hospital in 1977, our services branched out into the health care and research fields, offering even more career opportunities to those looking to make a real difference.
Our employees are our #1 supporters when it comes to achieving Boys Town's mission, which is why we are proud of their commitment to making the world a better place for children, families, patients, and communities. Unique perks to Boys Town employees and their families include free visits to Boys Town physicians and free prescriptions under the Boys Town Medical Plan, tuition assistance, parenting resources from our experts and professional development opportunities within the organization, just to name a few. Working at Boys Town is more than just a job, it is a way of life.
Date Posted:  July 19, 2021
This advertisement describes the general nature of work to be performed and does not include an exhaustive list of all duties, skills, or abilities required. Boys Town is an equal employment opportunity employer and participates in the E-Verify program. All qualified applicants will receive consideration for employment without regard to race, color, religion, sex, sexual orientation, gender identity and/or expression, national origin, age, disability or veteran status. To request a disability-related accommodation in the application process, contact us at 1-877-639-6003.